Hygain® Zero® Ultra-Low Starch™ Pelleted Feed
Hygain® Zero® Ultra-Low Starch™ is a soy-free, cereal grain-free pelleted feed that is high in soluble fiber and has the lowest starch and sugar content of any fully-fortified feed on the market. Zero® is an ideal choice for horses and ponies that require a low-starch diet, have a sensitivity to soy or cereal grains, need a cool source of energy, or have laminitis, PPID, Equine Metabolic Syndrome, and/or insulin dysregulation.

Soy and cereal grain-free formula ideal for horses with grain intolerance or sensitivities
6.5% non-structural carbohydrates 
35% soluble fiber to support healthy digestive system
Natural vitamin E for antioxidant, circulatory, and cardiovascular functions
Prebiotics to support a healthy gut microbiome and immune system
Hygain® RBO® rice bran oil for shine and omega-3, omega-6 and omega-9 fatty acids
Ingredients
Canola Meal, Sweet Lupin Meal, Canola Oil, Rice Bran Oil, Calcium Carbonate, Dicalcium Phosphate, Magnesium Oxide, Salt, Copper Sulfate, Copper Proteinate, Ferrous Sulfate, Iron Proteinate, Zinc Sulfate, Zinc Proteinate, Manganese Sulfate, Manganese Proteinate, Cobalt Sulfate, Cobalt Proteinate, Selenium Yeast, Sodium Selenite, Potassium Iodide, Vitamin E Supplement, Vitamin A Supplement, Vitamin D3 Supplement, Biotin, Menadione Nicotinamide Bisulfite, Folic Acid, Choline Chloride, Niacin Supplement, Riboflavin Supplement, Thiamine Mononitrate, D-Calcium Pantothenate, Pyridoxine Hydrochloride, Vitamin B12 Supplement & Prebiotics (Yeast Extracts).
Nutrition Analysis
Per lb. (As Fed)
| | |
| --- | --- |
| Crude Protein (min) | 15% |
| Lysine (min) | 1.20% |
| Crude Fat (min) | 4% |
| Crude Fiber (max) | 35% |
| Acid Detergent Fiber (max) | 45% |
| Neutral Detergent Fiber (max) | 55% |
| Dietary Starch (max) | 1.50% |
| Ethanol Soluble Carbohydrates (max) | 4.50% |
| Water Soluble Carbohydrates (max) | 5% |
| Non Structural Carbohydrates (max) | 6.50% |
| Calcium (min) | 1.20% |
| Calcium (max) | 1.40% |
| Phosphorus (min) | 0.60% |
| Magnesium (min) | 0.50% |
| Potassium (min) | 0.70% |
| Sodium (min) | 0.50% |
| Sodium (max) | 0.60% |
| Chloride (min)  | 0.80% |
| Manganese (min) | 190 ppm |
| Zinc (min) | 200 ppm |
| Copper (min) | 70 ppm |
| Iron (min) | 450 ppm |
| Iodine (min) | 1.8 ppm |
| Selenium (min)  | 0.7 ppm |
| Selenium (max) | 0.75 ppm |
| Vitamin A (min) | 4,770 IU/lb |
| Vitamin D (min) | 714 IU/lb |
| Vitamin E (min) | 227 IU/lb |
| Vitamin K (min) | 3.7 mg/lb |
| Vitamin B1 (min) | 4.4 mg/lb |
| Vitamin B2 (min) | 7.5 mg/lb |
| Niacin (min) | 28.1 mg/lb |
| Pantothenic Acid (min) | 9.1 mg/lb |
| Vitamin B6 (min) | 3 mg/lb |
| Vitamin B12 (min) | 24 ug/lb |
| Folic Acid (min) | 2.3 mg/lb |
| Biotin (min) | 2.3 mg/lb |
| Prebiotic (Yeast extract Saccharomyces cerevisiae) (min) | 907 mg/lb |
Safe Starch
Low starch and sugars ideal for horses prone to metabolic issues
Super Digestion
Added prebiotics to aid in fiber digestion and healthy gut function
Minerals Maximized
Chelated minerals for improved absorption and bioavailability
Shine and Strength
Added rice bran oil for a shiny coat and manageable energy for performance
Muscle Fuel
Essential amino acids for muscle development and recovery
Antioxidant Support
Bioavailable vitamin and mineral antioxidants to reduce oxidative stress
What's Inside
ZERO
Australian Lupins
The Australian Lupin is a legume (similar to beans, peas, and lentils) that is grown primarily in Australia and distributed worldwide. It is characterized by a high protein and fiber content, and is naturally low in starch. Lupins contain favorable amounts and ratios of polyunsaturated fatty acids, including omega-3, omega-6, and omega-9 fatty acids. Rich in minerals such as zinc, magnesium, potassium, calcium, and phosphorus Lupins also contain vitamin A, B vitamins, and vitamin E. Lupins are a nutritionally dense feed option that can be utilized to lower starch in the equine diet or to replace other common feed ingredients for those horses that experience sensitivities to certain allergens.
Natural Vitamin E
All Hygain® feeds and ration balancers contain a highly stable, biologically active form of natural vitamin E (d-ɑ-tocopherol). Natural vitamin E protects cells from free radical damage while also supporting normal circulatory and neuromuscular functions. The natural form of vitamin E is preferentially absorbed by the body over synthetic sources. With pasture being the most abundant source of vitamin E in the equine diet, a formula with natural vitamin E is essential for horses who are not on full-time pasture.
Prebiotics
Prebiotic fibers promote a healthy gut flora by providing nourishment to beneficial microbes in the digestive tract of the horse, particularly the hindgut. By nourishing this environment, prebiotics support improved digestive function, a strengthened immune system, and an overall healthier horse. At Hygain®, one of our prebiotics of choice is added mannan oligosaccharides (MOS) derived from the cell wall of the specific yeast culture Saccharomyces cerevisiae 1026. Research has shown that MOS can bind harmful bacteria in the digestive tract, boost immunoglobulins in colostrum, and increase beneficial bacteria populations when provided in a horse's diet.
Rice Bran Oil
Hygain® RBO® Equine Performance Oil is a blend of pure rice bran oil containing essential fatty acids and natural antioxidants formulated for all equines. This unique oil contains natural vitamin E and aids as a carrier for fat-soluble vitamins. Added rice bran oil promotes a shiny coat and increases cool burning energy in the diet without promoting excitability.
Selenium Yeast
Selenium has antioxidant functions as a component of the glutathione peroxidase enzyme complex, which scavenges free radicals to limit oxidative stress in the body. The organic form of selenium, selenium yeast, has greater absorption and retention in the body when compared to inorganic forms. Through preferential uptake in the body, selenium yeast plays a critical role in optimal functioning of the muscular and nervous systems, in addition to its importance in immune system function.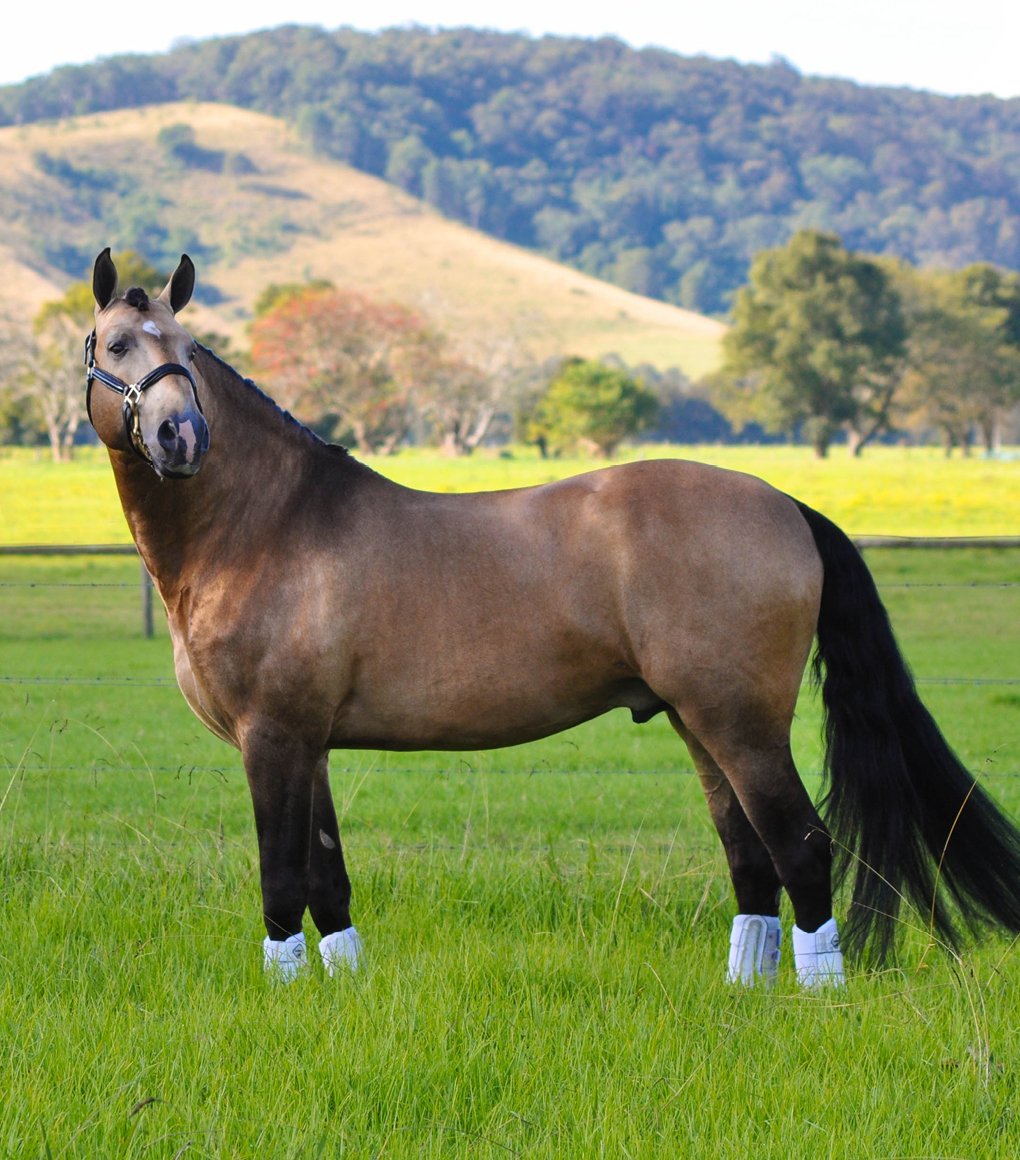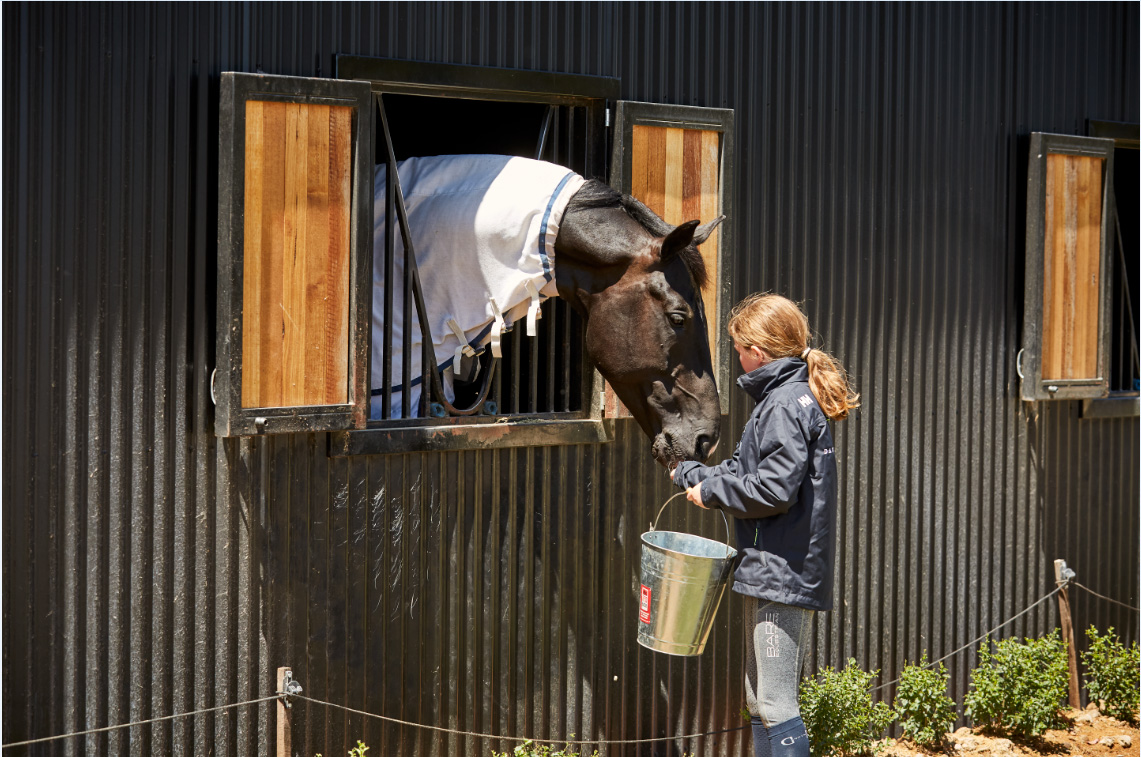 Guide
FEEDING TIPS
Hygain® Zero® is a pelleted, low starch and low sugar fully fortified feed.  The high fiber and prebiotics support gut health and proper immune function.
Zero® should be introduced to your horse's diet gradually. Adjust intake according to pregnancy and lactation status, age, breed, growth rate, body condition, work load, and pasture/hay availability and quality. 
In cases of obesity, laminitis, developmental orthopedic disease, or other ailments, the addition of Hygain® feeds with a quality forage may be suitable; however, it is always recommended that you seek professional assistance from your veterinarian and our nutrition team.
Introduce Hygain® Zero® to your horse's diet gradually over a 7-10 day period.
Feed by weight, not by volume.
Feed a minimum of 1% of your horse's body weight daily as roughage.
Free choice salt should be offered at all times.
Ensure horses have access to clean water.
Do not add additional vitamins or minerals unless directed by a veterinarian or nutritionist.
Contact

 

Hygain® for additional dietary recommendations and nutritional solutions.
---
We Also Recommend
---