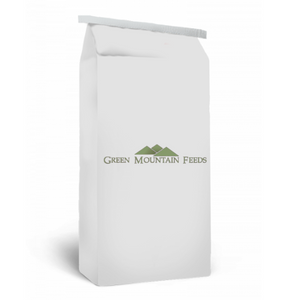 Green Mountain Organic Soy Free Layer Pellets
Our poultry feeds are specially mixed to give your flock the proper building blocks for profitable egg production, weight gain and overall health. We've got the recipe to target your flock's specific needs.
Minimum Lysine0.5%
Minimum Methionine0.3%
Minimum Crude Protein16%
Minimum Crude Fat3.25%
Maximum Crude Fiber 6.5%
Minimum Calcium3.9%
Maximum Calcium4.65%
Minimum Phosphorus0.65%
Minimum Salt0.2%
Maximum Salt0.3%
This Product does not contain soy, soy products, or soy by-products. Due to this, other sources of protein are used to meet the amino-acid requirements of your chickens. The sources used in this formulation are Organic Flaxseed meal, Organic Canola Meal. Using these alternative forms of protein will cause slightly lower production levels than a soy based feed.
---
We Also Recommend
---